If you thought Australia was all about kangaroos, the Sydney Opera house, crocodile wrestlers, or a certain P.Sherman from 42 Wallaby Way, you thought wrong.
There's so much more to Australia than meets the eye. Endowed with beaches, cosmopolitan metropolises, rugged bushland and plenty of strange wildlife, it's easy to see why so many travellers claim it's truly transformative.
Here are six ways Australia will help you discover a new, more confident and adventurous version of you:
1) Learn you can go further than you think you can by climbing Sydney's Harbour Bridge
Learn to stop letting your fears get the best of you scale the iconic Harbour Bridge, the pride of Sydney. Fear or anxiety often hold us back from taking on challenges as much as we might like to. This thrilling climb is the perfect way to learn to embrace new experiences instead of fearing them. The payoff? Feeling calm and confident at the top and the amazing views to boot!
2) Embrace your adventurous side by surfing at Bondi Beach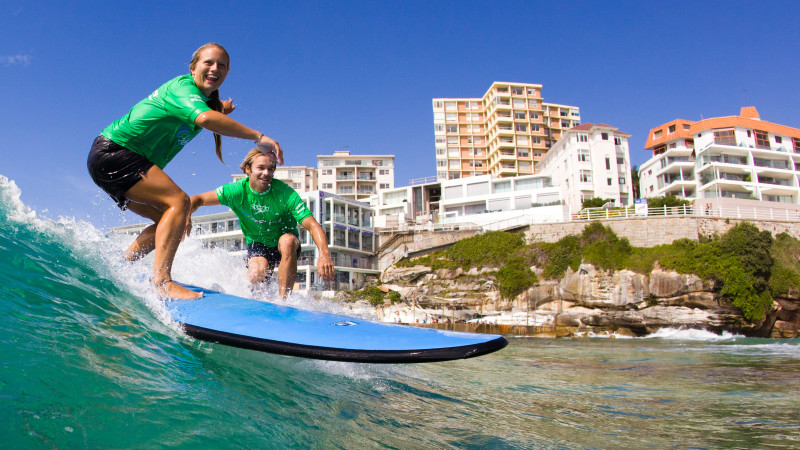 Who hasn't heard about Bondi Beach? With year-round sun, the coolest beachside vibe anywhere, and lifeguards who have their very own TV show, it's considered one of the best in Australia. You could simply and unwind on its sandy shores, OR dare to be a little more adventurous. Grab a surfboard, wade out into the waters, and go surfing! There's no feeling like the adrenaline rush that comes from riding on waves of water.
3)Be inspired by wildlife at the Phillip Island Penguin Parade
Phillip Island is home to the world's smallest penguins. As the sun sets, thousands of little penguins, emerge from the sea, wobbling and waddling towards you, as they make their way back to their beach nests after a day of fishing. It's a rare glimpse into nature at its rawest, and a magical experience that's sure to turn you into a wildlife enthusiast.
4)Learn to enjoy spending 'me time' on your own
Melbourne and Sydney are Australia's most famous pair of cities, and there's plenty to discover as you stroll their streets. From shopping in Sydney at Haigh's Chocolates', Australia's oldest family-owned chocolate manufacture to feeding the black swans in Melbourne, on your own you have the freedom to make choices, try out new things and enjoy spending time by yourself making little discoveries about the city and meeting locals.
5) Awaken a sense of awe and appreciation for nature in the Blue Mountains
Lying to the west of Sydney, this world heritage site is one of Australia's most scenic locations, and as you explore the Blue Mountains region you will see why. Walk through the wild, open-heath scenery where waterfalls, forests of ferns and eucalyptus trees stretch as far as the eye can see, ringed by rugged cliffs, all conspire to render you speechless.
6) You'll be surprised to learn how quickly you're able to forge friendships with strangers
Travelling with a group of strangers will take you by surprise. You will meet new people from different walks of life, different industries and age groups, but quickly discover that you are all bonded by your love for adventure and travel. It is a great starting point for sharing new experiences, learning more about them and inevitably becoming friends.
So, if you're looking for a travel experience that transforms your fears into adventures and unknown lands into breath-taking stories, Australia is the perfect destination for you. Plus, you can look forward to penguin parades, luxury cruises, the rugged Australian outback, kangaroos and a group of brand new friends – and a more confident, adventurous version of you, of course.
Are you intrigued? Or inspired? CLICK HERE for more information on prices and early-bird discounts on our group trip to Australia in 2020!