Las Vegas? Been there. La Tomatina? Done that.
You might think you've done it all, but we guarantee that there are still plenty of colourful festivals and electric party cities around the world that aren't on your wish list. Until now, that is. Here are seven worth the pilgrimage: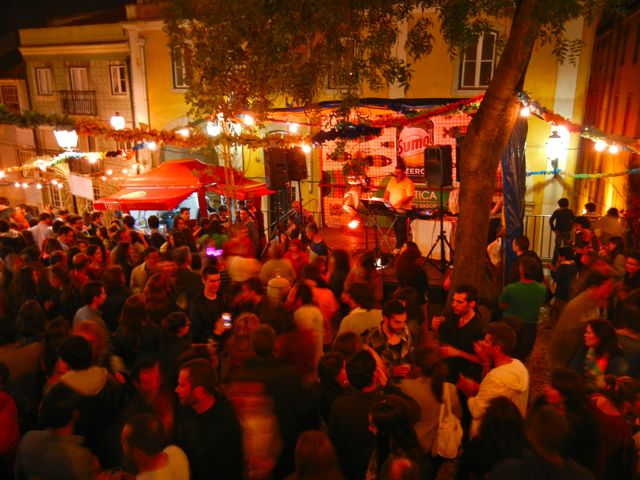 No matter where you are in this Portuguese capital, there's a party going on. From 8 PM, the cobbled streets fill up with crowds. Everywhere, local and tourists line the roads, kicking off their evening with dinner or quick drinks at bars. Here, you'll knock back huge beers and caipirinhas which are cheap and strong, and take your drinks outside with everyone else to talk, laugh and socialize on the sidewalk. But no Lisbon night ends at this time. After bar hopping until 4 am, head down to the clubs where the music – a blend of contemporary African and European influences unique to the city – is the perfect soundtrack to dance to until the early dawn. Lisbon is definitely worth skipping a good night's sleep.
This hottest, wildest and most mind-boggling festival takes place in a dried-up lake bed in Nevada's Black Rock Desert. It's a week-long celebration of art, self-expression and self-reliance, chock-full of partying, themed campsites, fire breathing, eclectic outfits, mutant vehicles, huge scale art installations and an overwhelming sense of community spirit. Here, you'll escape the day-to-day worries of the real world while you live in a makeshift city, meet people with an Iggy Pop-style lust for life, dance and sweat in the desert heat, sprayed by water cannons and watch as the effigies burn, with pyrotechnics, explosions, furious flames and the cheers of 52,000 people.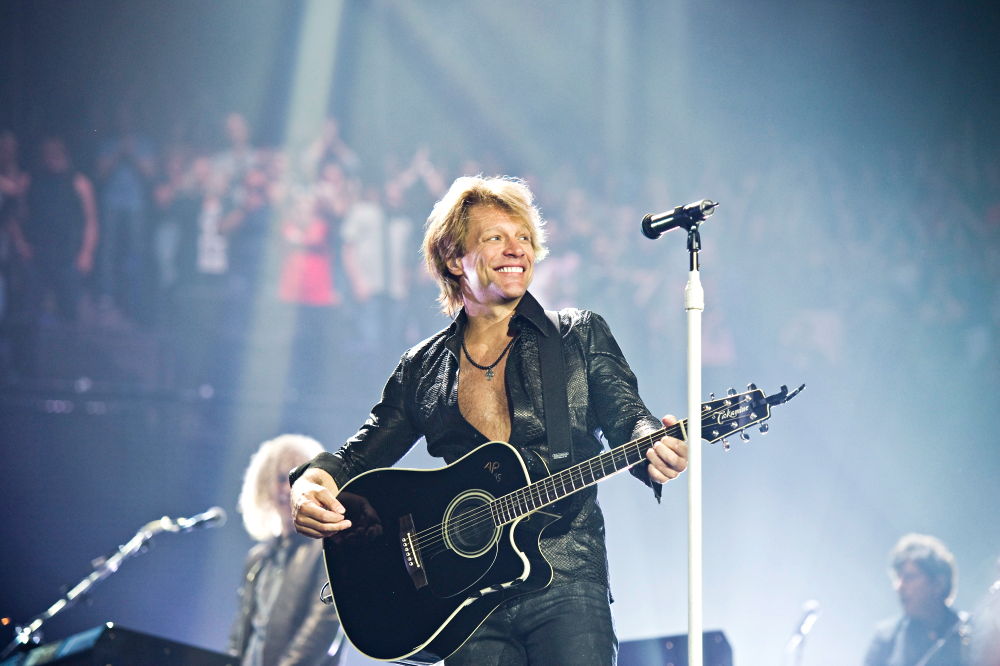 Watch one of the world's biggest and best-selling bands of all time, Bon Jovi, live in concert at the Du Arena in Yas Island. Here, you'll soak up the arena excitement and see the stadium erupt as these rock legends put on an electrifying performance, playing their huge arsenal of worldwide hits, including You Give Love a Bad Name, It's My Life, and Livin' on a Prayer. Sing out loud, dance free to the guitar melodies and infectious drum beats and punch the air with a roar your approval, as you wonder if any night could ever be this good again. And don't forget to take in the rest of the island's attractions as well – take a ride on the world's fastest roller-coaster at Ferrari World or climb aboard a yacht and sail into luxury at the Yas Marina.
This three-day cosmopolitan festival celebrating local entrepreneurship is a stomach-stuffing, sun-dappled ad hoc block party attended by over 50,000 foodies. The Bay Area brings together a motley crew of restaurant and the street food chefs to cook up unforgettably delicious dishes in an informal, relaxed atmosphere. Here, you'll walk along the street, soaking up La Cocina's bohemian feel, stop at a convoy of food trucks and pop-up cafés and eat your way through doughnut burgers, chocolate s'mores, dumplings, tacos, seafood, deep-fried mac and cheese, Korean fusion burritos – the choice is endless and it's free! Yeah, no tickets required, and the food festival also comes with a side of gorgeous Lake Union scenery and great music. Stretching the waistline never felt so good.
Being a fashion show, a music festival, a rave and a celeb-spotting dream all rolled into one, it's easy to understand why the Coachella is hailed as one of the greatest festivals in the world. Set against the stunning backdrop of the Colorado Desert, over three days, you'll stay in decked-out safari tents, knock back glasses of craft beer, channel your inner Penny Lane and listen to the biggest names in music perform on stage (there's something for everyone). You'll dance to the bass and drum beats amongst music lovers of every stripe, party it up in this carnival atmosphere and just live in the moment. Everyone is there to have a good time, and you will too.
This forward-thinking and cutting edge festival in Belgrade brings together artists, designers and educators to drive forward a debate on the position of technology in art and digital culture. You'll attend three days of collaborative sessions of workshops, debates, expert lectures and round table discussions, look at installations and interactive media exhibitions and let loose at concerts and DJ sets.
Nothing beats the high-octane adrenaline of a Formula 1 racing car blasting full speed along the sharp curves and bends of the state-of-the-art circuit at Yas Island. Feel the vibration and contagious energy of the track, as the world's finest racing drivers build momentum through the circuit. You'll be surrounded by tens of thousands of F1 aficionados at every twist and turn. But there's more to this experience than what goes on in the circuit. After the sun sets, revel in the glitz and glam of the city's nightlife, where you'll rub shoulders with the rich and famous at after-parties and concerts. When you want a breather from the exhilaration of race fever, practice your swing at the Yas Links or slip down water slides at the Yas Waterworld. It's going to be a memorable weekend.
 Okay, now get on with booking your tickets, you don't have much time and you definitely don't want to miss out – the biggest and most vibrant festivals and parties are waiting for you.
Related Experiences