Ask anyone who has been to Greece about their time there and you're sure to get an excited response.
Whether it's the grandeur of the Acropolis or the ruins of the Temple of Apollo (once visited by great kings seeking advice), the Mediterranean sunshine on the beaches or the beautiful sunsets in Santorini, Greece has a lot to offer for travellers – solace, delight, intrigue and more.
In September 2016, a group of women travelled to this picturesque land. They came back with a treasure trove of unforgettable experiences and exciting stories. Here, they share their favourite memories from the trip:
1) "In Delphi, I stood in the very place where kings like Alexander the Great have walked in the past" ~ Supriya Mathur
Yes, you read that right. Famous for having been the seat of the Oracle in ancient times, Delphi was frequented by important people from different parts of the world for counsel.
This ancient site has beautiful ruins and offers scenic views of the surrounding mountains.  
2) "Greece is such a lively country and it never shuts down completely!" ~ Dhruti Chakravarthy    
It's true. Greek cities are alive with lights, people and music 24X7.
"The best part was I could drift off and explore the city by myself. I wasn't time-bound and there weren't any alarm clocks telling me that my tour guide was waiting and I had to hurry!"
3) "Athens has something for everyone." ~ Sridevi Punukollu
Whether it's the rich slice of history, or shopping in the lanes of Plaka, or the lovely food, street music and the vibrant nightlife, Athens promises to provide a wonderful time for almost any person.
4) "I have seen lots of sunsets in my life, but the one in Santorini is probably the best." ~ Hemal Varma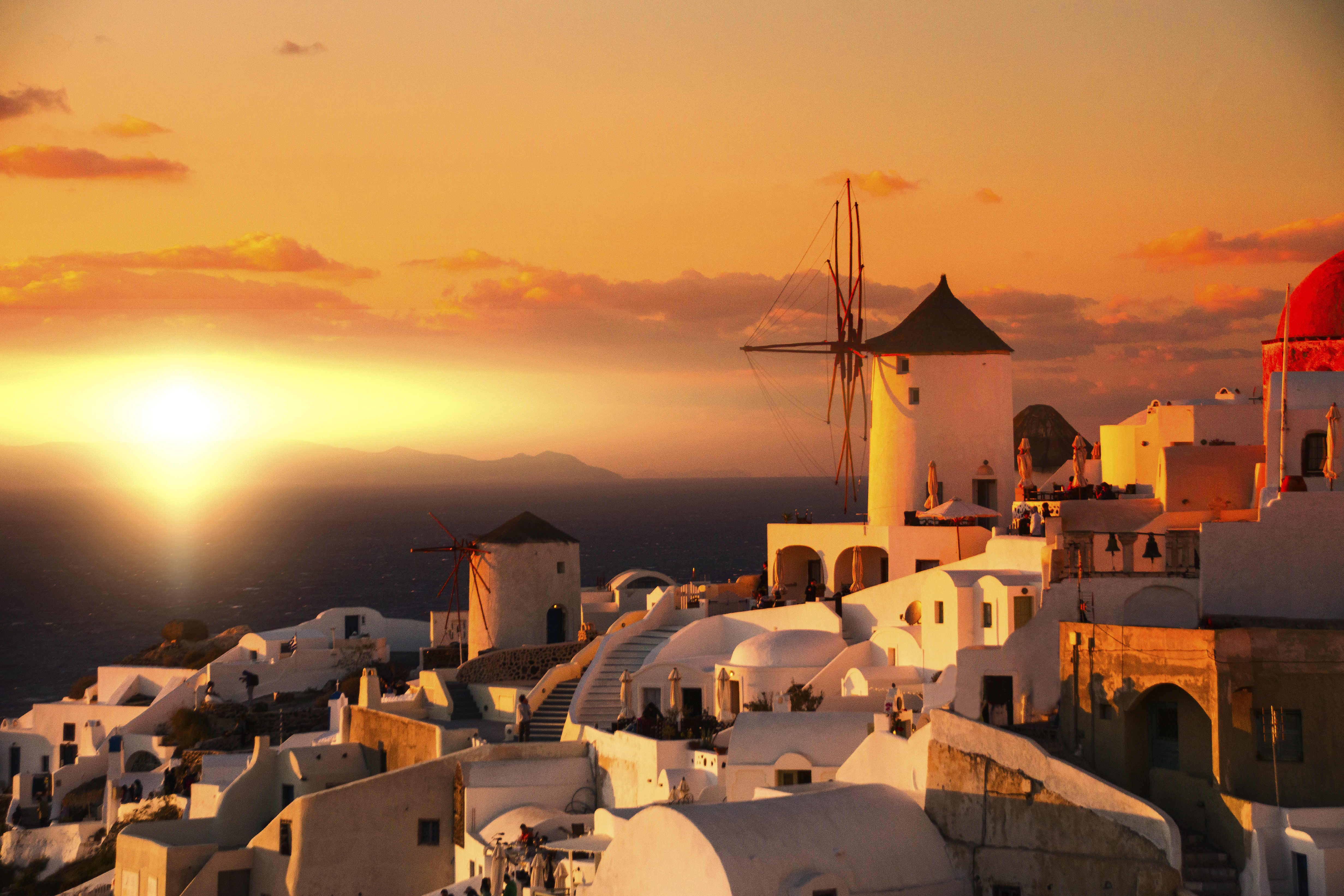 Santorini is famed for its beautiful sunsets. You can sit on the cliffs and watch the sun sink into the sea, splashing the sky with bright hues.  And for those who want to spend some time by themselves, Santorini has plenty of churches, monasteries and lighthouses to visit. Here, you can find serenity and solitude.
5) "This was my first trip with strangers and it was lovely. The six days that we spent together was so much fun!" ~ Neeti Sharma
"I was initially apprehensive as I didn't know what kind of a group I would be travelling with. But the trip was well organized and we enjoyed ourselves eating at tavernas, trying different Greek dishes, bargaining at markets and exploring so many places. We were women from different walks of life and yet, we were like-minded in many ways."